Fab Finds Estate Sales and Online Auctions
We know it can be overwhelming to handle the estate of a deceased love one or try to downsize or sell a home a senior has lived in for decades. From the closets to the garage, sorting out what makes the move and what needs to find a new home can be a daunting task for seniors and their families.
Fortunately for older adults and their families in the Phoenix, AZ area, online auctions, estates sales and moving sales are some of our many liquidation services or senior relocation services.
Whether you are moving a loved one to an independent or assisted living community, downsizing to a smaller home or handling the estate of a deceased loved one, we provide a simple and streamlined option for dealing with items you no longer need. We find wonderful new homes for your treasures!
We can handle every detail from promoting your estate sale to sweeping the floors after the sale is over. We even offer online auctions. Check them out anytime by visiting, fabfindsvalley.com.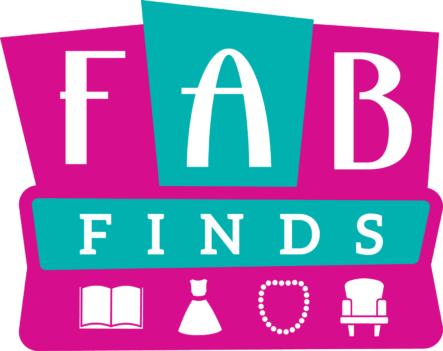 Online Estate Auctions, Estate Sales, and Moving Sales are Our Specialties
The online/estate auctions, estate sales and moving sales Fab Finds hosts in and around Phoenix are highly regarded. We've earned a reputation for helping families earn the most for their belongings while still offering our shoppers fair market prices.
Our experience in this business provides us with an understanding of what items are worth in the current market. In the event we aren't familiar with something you would like us to sell, our team members will carefully research each item to determine its value.
We also know that there are times when valuable possessions and furnishings are best presented to potential buyers during private showings in a controlled, contained setting. Fab Finds specializes in the details of organizing, advertising, pricing and coordinating these events.
Another service unique to Fab Finds is our willingness to combine your items with other clients items to create a bigger sale or auction. This draws more potential buyers to the sale, increasing the odds that you will receive a better price for your belongings.
We also have the added option of an online estate auction which reaches buyers all over the country. Should you have just a few or many items to be sold this is a great opportunity for you to do so.
What Makes for a Successful Sale?
At Fab Finds, we consider a sale to be successful when the following conditions occur:
Sale items are priced correctly: Too high means belongings and furniture might not sell. Too low and you leave money on the table at a time when a senior likely needs it most. Our team works hard to ensure that every item is priced correctly.
Items are visually appealing: When it comes to a sale, how it is presented matters. We create visually appealing displays designed to attract the buyer's eye.
0Impeccable customer service: Interacting with guests, answering questions correctly and creating a fun, friendly atmosphere is important. Our team keeps customer service at the forefront of every sale.
Good negotiating skills: Negotiating with prospective buyers can make a big difference to your bottom line. Our team skillfully works with potential buyers to net the best price for your items.
The house is empty and tidy: We know families who are downsizing or closing a home have a lot of details to worry about. Cleaning out the house after a sale is over isn't one of them. We leave your house empty and tidy when we are finished. Should you request it, we can also refer you to one of our cleaning service partners.
Schedule a Free Sale Consultation
Each online auction or estate sale is unique. It's why we offer free, in-home consultations to all prospective clients. We can use the time to discuss all of your senior relocation needs from the floor plan of the new residence to how we will stage and conduct your sale and what format would be best.
Don't settle for just any of the online/estate sale or moving sale companies in Phoenix. Choose the team that has extensive experience working with seniors and their families. Contact us today to schedule your free in-home consultation with one of our Phoenix area senior relocation experts.